Have you ever wondered what the different types of dentists were? Prosthodontists are a lesser-known type of dental specialist recognized by the American Dental Association (ADA.) Although you might be familiar with experts like oral surgeons, orthodontists, etc., prosthodontists specialize in rehabilitating and rebuilding overall smiles. While there are over 170,000 general dentists in the country, there are only just a bit over 3,000 prosthodontic specialists in the nation.

You can think of prosthodontists as architects of the mouth. If there are teeth that are broken, they craft the right restoration to fit them. If teeth are missing, they formulate the best dental treatment plan to replace them. If your bite is "off" and causing irregular wear or TMJ disorder, a prosthodontist will find a way to help your occlusion (bite) function in a more efficient manner.

Even more importantly, prosthodontists are dental implant experts. Whether you need a single tooth replaced or require full mouth reconstruction, a prosthodontist can perform your entire case from start to finish without sending you elsewhere for treatment.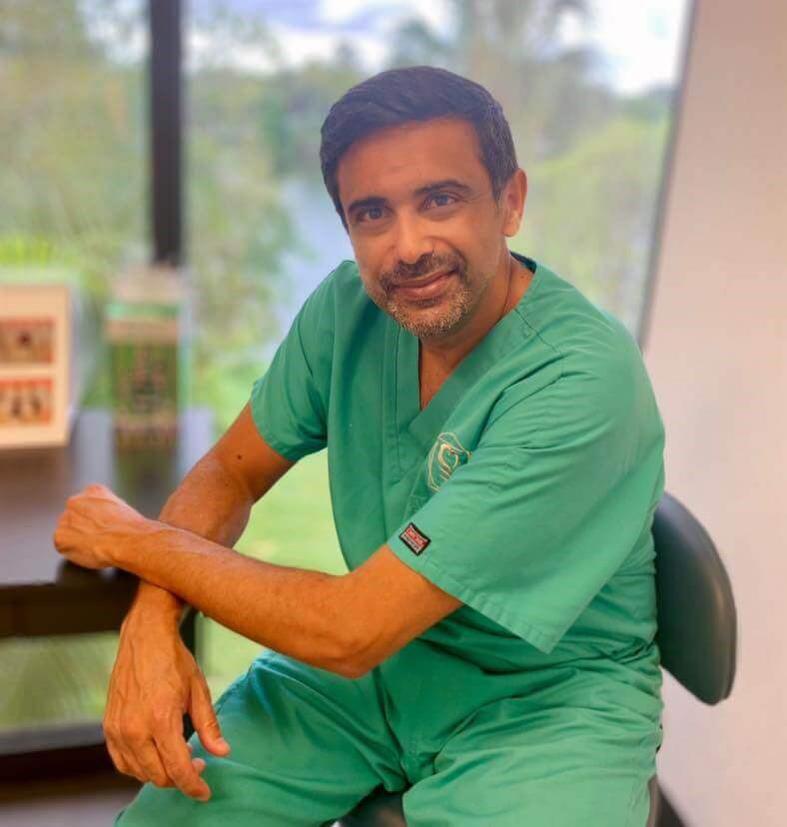 Meet Our Jupiter Implant Specialist
At SEDA Dental, we're proud to have one of the most experienced
dental implant specialists
in Jupiter. Dr. Omar Abdo is an expert when it comes to implant treatments like All-on-4, which replace all of your upper or lower teeth with a permanent, implant-supported prosthesis (instead of a removable denture.)
In fact, Dr. Abdo frequently sees referrals from other dentists in Jupiter for dental implant cases. His skill, knowledge, and access to the latest dental technology allow our Jupiter practice to provide successful and streamlined implant therapy.
What Else Does a Prosthodontist Do?
Prosthodontists routinely collaborate with your general dentist to address specific or more aggressive oral health concerns. This can include multiple missing teeth, bone loss, or even congenital defects like cleft lip and palate.
Rather than focusing on the anatomical structure of single teeth, prosthodontists like
Dr. Abdo
will holistically address your entire mouth. Doing so helps to ensure optimal function, aesthetics, and comfort for our patients.
Dental implants aren't the only thing a prosthodontic specialist provides. You can also complete more everyday procedures like dental crowns, bridges, and denture design in our Jupiter dentist office. And if you're suffering from a TMJ related issue or sleeping disorder, Dr. Abdo can work with orthotics and bite equilibrium to ensure that your oral tissues fall into healthy resting and functional positions.
How to Become a Prosthodontist
In order to become any type of dental expert, dentists must complete four years of dental school and then return for an additional 2-3 years of postgraduate training. Most prosthodontists have three full years of specialty training on top of dental school, totaling seven years of dental education (not including their undergraduate degree.)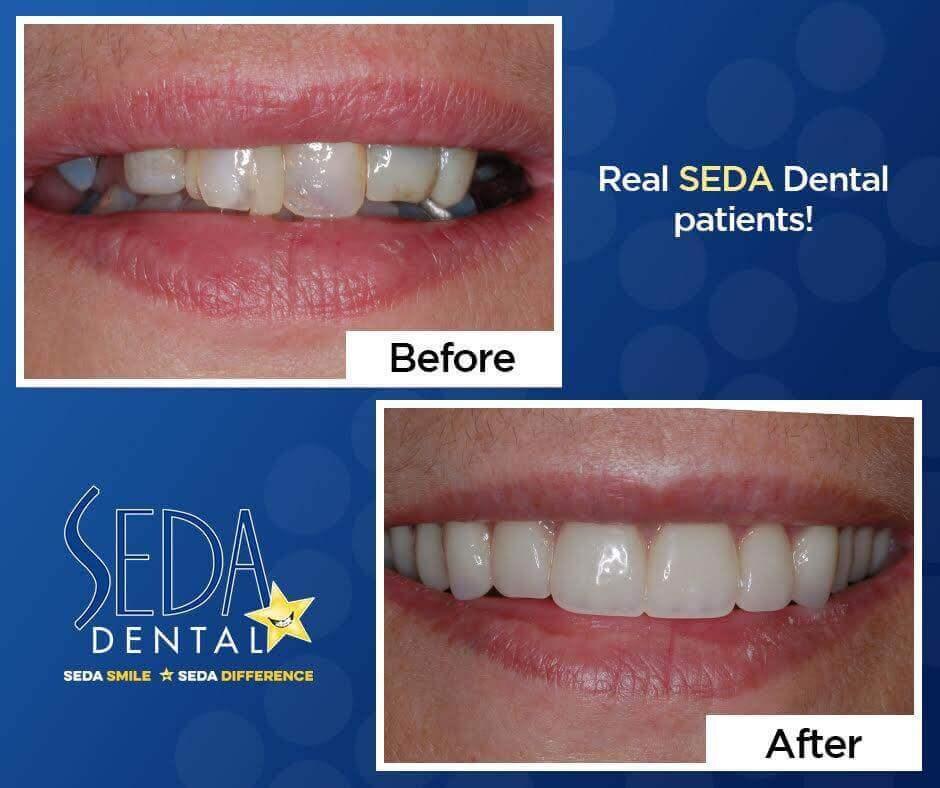 As part of
prosthodontic specialization
, these experts perform rigorous clinical and didactic projects that build on their foundational knowledge of biomechanics and biomaterial sciences. In addition to functional dentistry, prosthodontists are also highly experienced in managing cosmetic cases due to the detail of aesthetics required. Their additional training qualifies them to provide extensive
smile
makeovers
and treat more severe cosmetic needs.
Towards the completion of prosthodontic school, aspiring prosthodontists take a written and oral board exam administered by the American Board of Prosthodontics (ABP.) Applicants then become "board eligible" for up to six years.
However, specializing prosthodontists can take their level of credentials a bit further, choosing to become Diplomates of the ABP and Fellows of the American College of Prosthodontists (FACP.) As such, they will only practice prosthodontics in their practice, and no other types of dentistry. Anything else (such as orthodontics, etc.) will be left to a general dentist or partnering specialist.
The Best for Your Smile
Having Dr. Abdo on the team at
SEDA Dental in Jupiter
means we're able to provide some of the most complex and detailed care in the area, especially when it comes to dental implant treatments like All-on-4. If you've been told that implants aren't an option for you or that you need to see a specialist, then Dr. Abdo is the best dentist to see.
From smile makeovers to implant supported prosthetics,
SEDA Dental in Jupiter
helps bridge the gap between specialized care and affordable dentistry. As a network of general and specialty providers, we make it more efficient to get higher levels of dental care without referrals to offsite experts.
When you need the attention of an implant specialist like Dr. Abdo, we encourage you to call and request a consultation. If you're already a patient at one of the many SEDA Dental practices throughout the area, scheduling an appointment is easy! But new patients are encouraged to visit us at any time.
Call Today
Request your free consultation appointment
at any time. Insurance plans accepted.